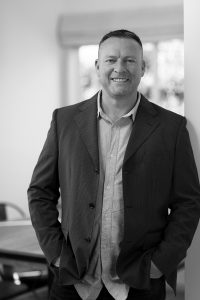 Thinking it might be time to sell?
Auckland's property market is highly competitive and buyers have a certain level of expectation – especially when looking at mid to high value houses. 
That is why you want to give your property the best chance of selling for the price it deserves.
Give potential buyers every opportunity to fall in love with your property.
It's time to get it Market Ready!
Who Is Market Ready?
We are the company who can do everything to get your home ready to go to market. Our extensive knowledge and specialist expertise ensure that you will draw in buyers willing to pay top dollar after we have finished!
We take care of everything from build work and renovations, house washing and surface cleaning, to landscape and design. 
The Market Ready team is headed by Ian Morrow. He knows a thing or two about property! 
With over two decades of experience in property management and maintenance, as well as a successful seven-year career as a real-estate agent, Ian knows the market and buyer expectations like the back of his hand. He has worked on and sold hundreds of properties over the years.
After working for five years on superyachts in the Mediterranean and Caribbean, Ian realised the importance of presentation, a high standard of workmanship and attention to detail. So it is no surprise that these standards are applied to every job that Market Ready completes.
Ian and his team are dedicated to helping you get the best price possible for you home.
Help With Selling A House
The Market Ready team are all about giving your home the 'wow factor'. They specialise in maximising the sales potential of your property.
Getting top dollar for your property is about making a great first impression, paying attention to detail and not giving anyone a reason to use negative comments as a bargaining tool.
Ian works with a team of trusted professionals who will give your property its best chance at attaining the sales price you want. They offer specialised, boutique services to create the results you need. Offering a full range of interior and exterior services, as well as complete home staging, they will get your home Market Ready in no time!
So, if you are considering selling a house, now is the time to get in touch with Market Ready. 
Get their invaluable advice on how to maximise your home's potential and their impeccable workmanship too.